Hello everyone! Sorry I've been a bit lagging on posting reviews on The Book Cafe.
We are officially into July, which means we are at the halfway point of 2016! I wanted to post a little recap of the books that I have read so far in 2016 and the books that I am looking forward to reading in the second half of 2016.
As of July 4th, as per Goodreads, I have read 91 novels (out of my goal of 176). My average rating is 2.77 with only one 5 star novel.
My favourites (so far) of 2016:
1.
Pretty Girls
by Karin Slaughter- 5 stars!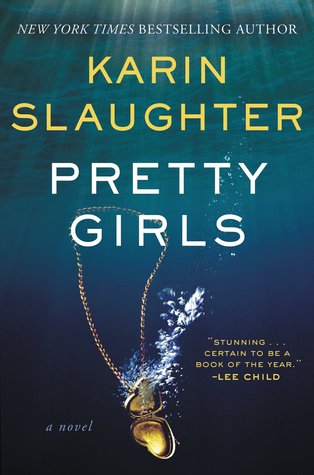 Sisters. Strangers. Survivors.

More than twenty years ago, Claire and Lydia's teenaged sister Julia vanished without a trace. The two women have not spoken since, and now their lives could not be more different. Claire is the glamorous trophy wife of an Atlanta millionaire. Lydia, a single mother, dates an ex-con and struggles to make ends meet. But neither has recovered from the horror and heartbreak of their shared loss—a devastating wound that's cruelly ripped open when Claire's husband is killed.

The disappearance of a teenage girl and the murder of a middle-aged man, almost a quarter-century apart: what could connect them? Forming a wary truce, the surviving sisters look to the past to find the truth, unearthing the secrets that destroyed their family all those years ago . . . and uncovering the possibility of redemption, and revenge, where they least expect it.
Pretty Girls is amazing! If you are into mysteries/thrillers then pick this up! I feel bad sometimes recommending novels with such an awful topic (kidnapping and raping teenage girls), so please don't judge me based on the novel content (and that I really enjoyed it)!
*For a bonus read, check out
Blonde Hair, Blue Eyes
before reading Pretty Girls. It is a short prequel that talks about Julia's life before she gets kidnapped. My husband read it before Pretty Girls (I read it after) and he got more out of it since you get to know Julia more (as opposed to her just being Claire and Lydia's sister).
2.
In the Clearing
/
My Sister's Grave
by Robert Dugoni- 4 stars.
Detective Tracy Crosswhite has a skill, and a soft spot, for tackling unsolved crimes. Having lost her own sister to murder at a young age, Tracy has dedicated her career to bringing justice and closure to the families and friends of victims of crime.

So when Jenny, a former police academy classmate and protégé, asks Tracy to help solve a cold case that involves the suspicious suicide of a Native American high school girl forty years earlier, Tracy agrees. Following up on evidence Jenny's detective father collected when he was the investigating deputy, Tracy probes one small town's memory and finds dark, well-concealed secrets hidden within the community's fabric. Can Tracy uphold the promise she's made to the dead girl's family and deliver the truth of what happened to their daughter? Or will she become the next victim?
I'm cheating a little bit and recommending a series that I started in 2015. My Sister's Grave introduces Tracy Crosswhite as a Detective, but who is home to investigate her sister's disappearance. In the Clearing is the 3rd novel in the series and all 3 novels are incredible! There are so many plot twists and it's just a great read to be on!
3.
First Comes Love
by Emily Giffin- 4 stars.
Growing up, Josie and Meredith Garland shared a loving, if sometimes contentious relationship. Josie was impulsive, spirited, and outgoing; Meredith hardworking, thoughtful, and reserved. When tragedy strikes their family, their different responses to the event splinter their delicate bond.

Fifteen years later, Josie and Meredith are in their late thirties, following very different paths. Josie, a first grade teacher, is single—and this close to swearing off dating for good. What she wants more than the right guy, however, is to become a mother—a feeling that is heightened when her ex-boyfriend's daughter ends up in her class. Determined to have the future she's always wanted, Josie decides to take matters into her own hands.

On the outside, Meredith is the model daughter with the perfect life. A successful attorney, she's married to a wonderful man, and together they're raising a beautiful four-year-old daughter. Yet lately, Meredith feels dissatisfied and restless, secretly wondering if she chose the life that was expected of her rather than the one she truly desired.

As the anniversary of their tragedy looms and painful secrets from the past begin to surface, Josie and Meredith must not only confront the issues that divide them, but also come to terms with their own choices. In their journey toward understanding and forgiveness, both sisters discover they need each other more than they knew . . . and that in the recipe for true happiness, love always comes first.
Woo hoo, new Emily Giffin! If you love Emily Giffin than obviously this novel is for her (and it is much better than her last train wreck of a novel, The One and Only). If you have no idea who Emily Giffin is and are a fan of romances then check out her first novel
Something Borrowed
.
First Comes Love is a different story then Giffin's other novels. It is about the relationship between 2 sisters and how they have come to terms with their only brother's death 15 years previously.
I love the way that Giffin can tell a story. You feel so close to the characters and there was something I could relate to with each of the characters. There was some mystery involved within the 2 sisters stories, and the truth allowed the sisters to really break down and look into each other's lives.
Upcoming 2016 releases:
1.
Truly Madly Guilty
by Liane Moriarty- Release date: July 26th, 2016
Six responsible adults. Three cute kids. One small dog. It's just a normal weekend. What could possibly go wrong?
In Truly Madly Guilty, Liane Moriarty turns her unique, razor-sharp eye towards three seemingly happy families.

Sam and Clementine have a wonderful, albeit, busy life: they have two little girls, Sam has just started a new dream job, and Clementine, a cellist, is busy preparing for the audition of a lifetime. If there's anything they can count on, it's each other.

Clementine and Erika are each other's oldest friends. A single look between them can convey an entire conversation. But theirs is a complicated relationship, so when Erika mentions a last minute invitation to a barbecue with her neighbors, Tiffany and Vid, Clementine and Sam don't hesitate. Having Tiffany and Vid's larger than life personalities there will be a welcome respite.

Two months later, it won't stop raining, and Clementine and Sam can't stop asking themselves the question: What if we hadn't gone?
I love Liane Moriarty's novels and can't wait to get my hands on Truly Madly Guilty. My favourite part of Liane Moriarty's novels is the way she can weave together separate lives and families and get them to be connected in ways you never thought possible.
2.
Harry Potter and the Cursed Child
by J.K. Rowling- Release date: July 31, 2016
Based on an original new story by J.K. Rowling, Jack Thorne and John Tiffany, Harry Potter and the Cursed Child, a new play by Jack Thorne, is the first official Harry Potter story to be presented on stage. It will receive its world premiere in London's West End on 30th July 2016

It was always difficult being Harry Potter and it isn't much easier now that he is an overworked employee of the Ministry of Magic, a husband, and father of three school-age children.

While Harry grapples with a past that refuses to stay where it belongs, his youngest son Albus must struggle with the weight of a family legacy he never wanted. As past and present fuse ominously, both father and son learn the uncomfortable truth: sometimes darkness comes from unexpected places.
New Harry Potter! I'm super torn on this one. On one hand I'm super excited for new Harry Potter and seeing how the epic story continues. On the other hand, I don't want anything to change in the wizard world since I thought the seventh novel had the perfect ending. We will see at the end of the month, but even with my hesitates I won't be missing this one!
3.
A Life in Parts
by Bryan Cranston- Release date: October 18, 2016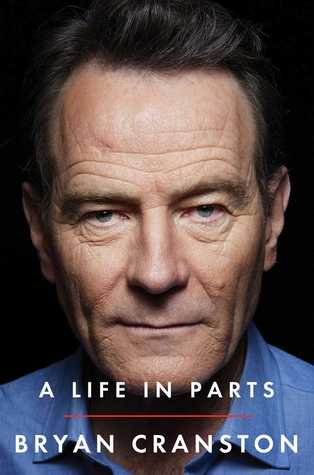 In his riveting memoir, A Life in Parts, Cranston traces his zigzag journey from his chaotic childhood to his dramatic epiphany, and beyond, to mega-stardom and a cult-like following, by vividly revisiting the many parts he's played, on camera (astronaut, dentist, detective, candy bar spokesperson, President of the United States, etc.) and off (paperboy, farmhand, security guard, dating consultant, murder suspect, dock loader, son, brother, lover, husband, father). With great humor, and much humility, Cranston chronicles his unlikely rise from a soap opera regular, trying to learn the ropes and the politics of show business on the fly, to a recurring spot as Tim Whatley on Seinfeld, finding himself an indelible part of popular culture. He recalls his run as the well-meaning goofball, Hal, on Malcolm in the Middle, proving to writers and fans that he was willing to do anything, anything, for a laugh, and he gives a bracing account of his challenging run on Broadway as President Lyndon Johnson, pushing himself to the limit as he prepared, physically and mentally, for a tour de force that would win him a Tony, to go along with his four Emmys.

Of course, Cranston dives deep into the grittiest, most fascinating details of his greatest role, explaining how he searched inward for the personal darkness that would help him create one of the most riveting performances ever captured on screen: Walter White, chemistry teacher turned drug kingpin.
Bryan Cranston has to be one of my favourite actors, with Malcolm in the Middle and Breaking Bad being in my top 5 favourite television shows. I've been hearing rumours about his memoir for a few years now, but it looks like it will be coming this fall! I'm hoping to read lots of behind the scene moments and learning more about the real life Bryan Cranston.
Well that's my list so far! Let me know in the comments what novels you have loved so far in 2016 and which books you can't wait to get your hands on!